Environmental impact
It starts with you! By choosing to have your hair cut or coloured in our salon you are limiting the impact the waste has on our planet. As a salon, we are always looking for ways to become more and more sustainable. Joining Green Salon Collective helped us achieve our goal!
We only work with companies who are cruelty free and vegan, and who create quality products that respect the environment and whose products are packaged only in glass or aluminium or other 100% recyclable materials.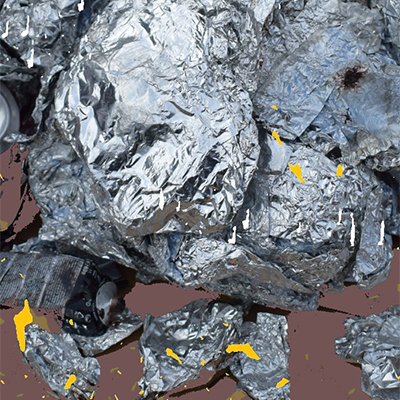 At The George Street Salon we don't like to choose between health and fashion.
We no longer send our foil, chemicals or hair to landfill.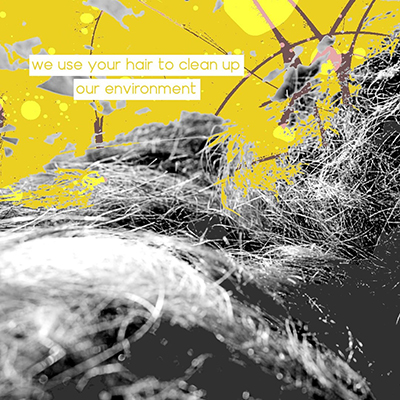 Your hair can be used to help adsorb oil from our waterways, be added into gardeners' composting mixes, or if it's long enough it can be donated to wig making charities.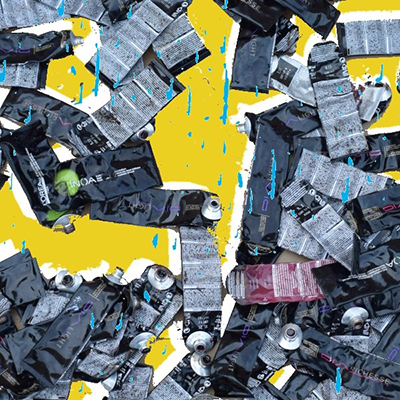 Our empty colour tubes and used foils do not get placed in the mixed recycling as they cause the paper and plastic to become contaminated.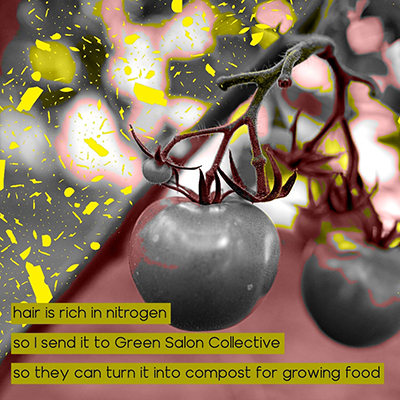 Hair is rich in Nitrogen, your hair can be used to make compost for growing food.
Foil and tubes take 400 years to breakdown as the toxic chemicals seep into the environment. We can stop that by recycling, and we use aluminium foil that can be recycled an infinite number of times.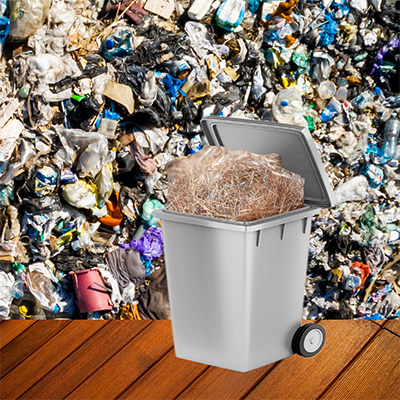 We support St Michael's Hospice in St Leonards and your long hair will be donated to wig makers.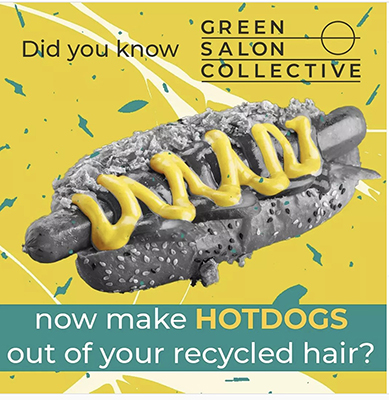 By recycling your hair with Green Salon Collective, we support charities and organisations such as FoodCycle, Haircuts 4 The Homeless & Mossy Earth.
Helping you transform every piece of "rubbish" into something. 
The energy we use in the salon comes from a renewable energy provider to help reduce our environmental footprint. We have a shampoo refill bar to minimise plastic waste, and even serve you vegan friendly oat milk with your coffee!
We use Organic Way (OWAY) products . Their biodynamic method is the healthiest & cleanest and does not require the use of chemicals to produce the essential oils that are the active ingredients in OWAY treatments, hair colour and styling products.

We thrive on hard work and believe that caring for our clients and the environment is key to having a happy and sustainable salon. Most of our clients are regulars and referrals and recommendations.
Our friendly team is looking forward to seeing you soon.
You can book online (click here) or use the widget below.